On Thursday, May 15, 2014 my class went to the Waste Management Center in Edmonton. Believe it or not but it is world famous!
When I was there in different places I could smell the odor of compost and garbage. Trust me it did NOT smell good. While I was in the buildings I could hear the machines working, the cars/trucks driving and the conveyer belts working!  Have you ever seen a people working at a conveyer belt?  If not here is a picture: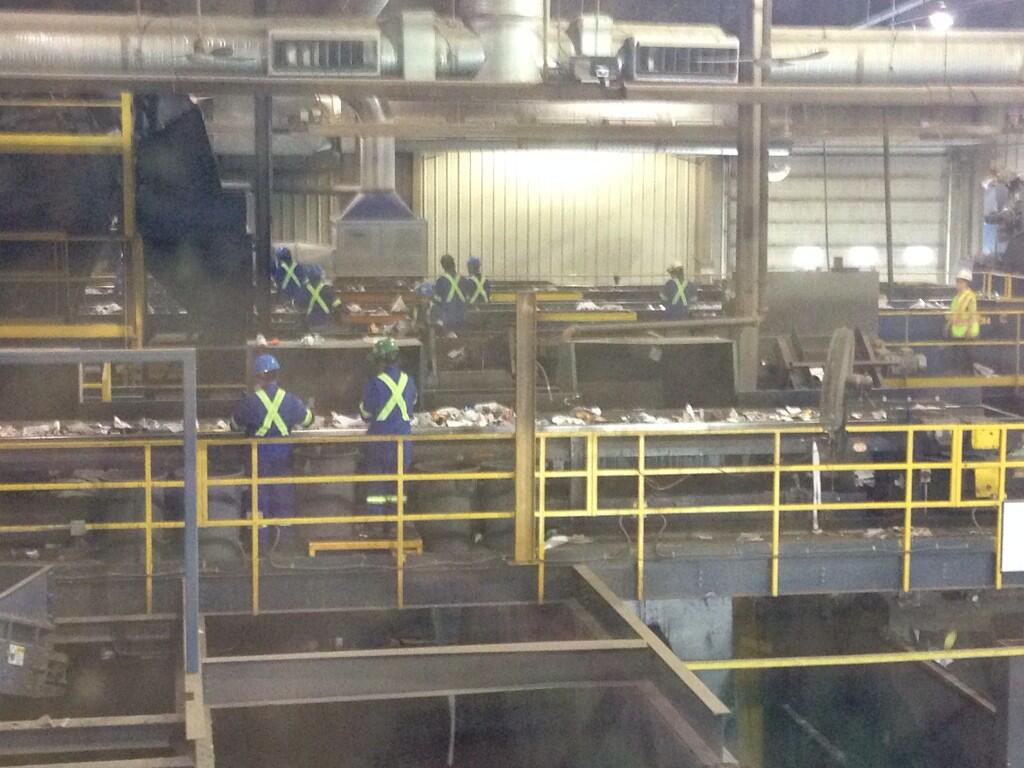 When I was in one of the buildings I felt a carpet that was made out of recycled pop cans!  It was really cool.  I tasted my yummy snack on the way to the Waste Center.  I also tasted my DELICIOUS lunch on the way back to the school.  I saw AMAZING machines and hard working people.  I also saw a whole BUNCH of buildings that each had their own special topic.  Here are some of the buildings: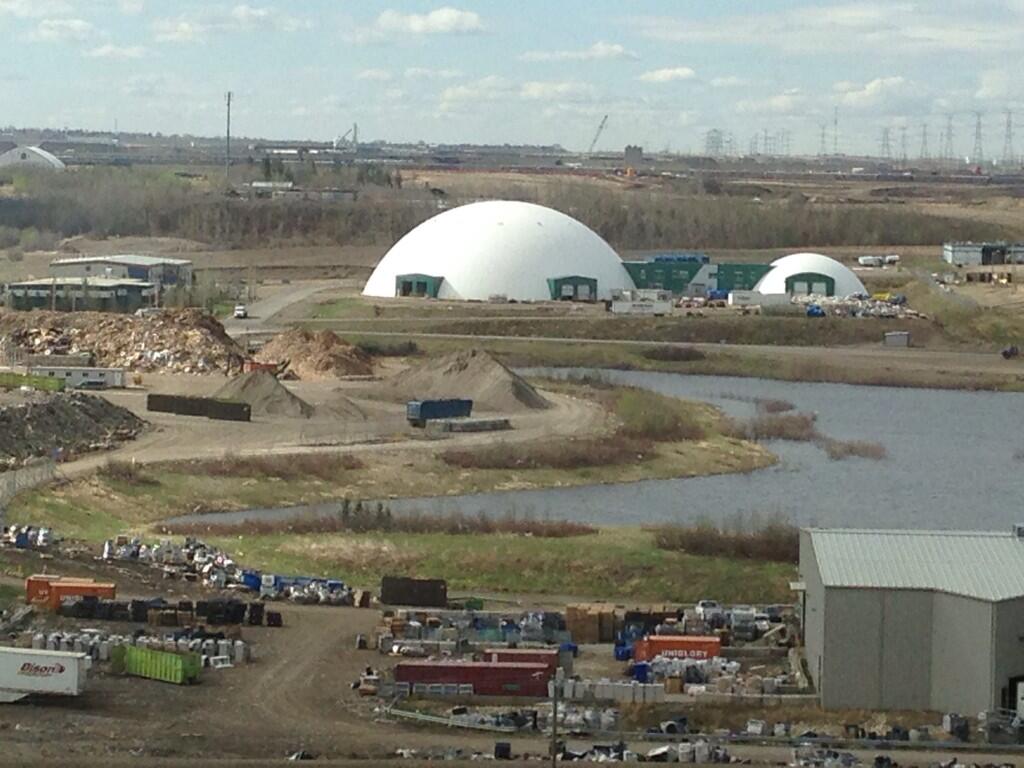 If you never recycled then our houses would be FULL with garbage.  We would all die too because people would keep cutting down trees and the oxygen would just run out.
We can help by recycling bottles, milk cartons, and pop cans every 2 weeks or so.
Here are 3 things that I wonder-
1. How hard it is to work there because the conveyer belt moves so fast I would get sick in 5 minutes!
2. How the people that work there can resist the smell of the garbage! It smells horrible!!
3. How many different buildings there are in the whole entire Waste Management Center?
I learned that we should keep our streets clean, not litter, and remember to recycle!
Have you ever been to the Waste Management Center?
Caitlin is a student at Millgrove Early Years School.  She believes that everyone can help make our world a better place.